Hiring a qualified wedding planner or coordinator is the absolute best investment an engaged couple can make. No other wedding vendor will ensure that your wedding day is seamless and remove the unnecessary worry that comes with planning one of the most important days of your life. Here's the skinny on what differentiates a wedding planner, coordinator and designer, as well as address some common misconceptions.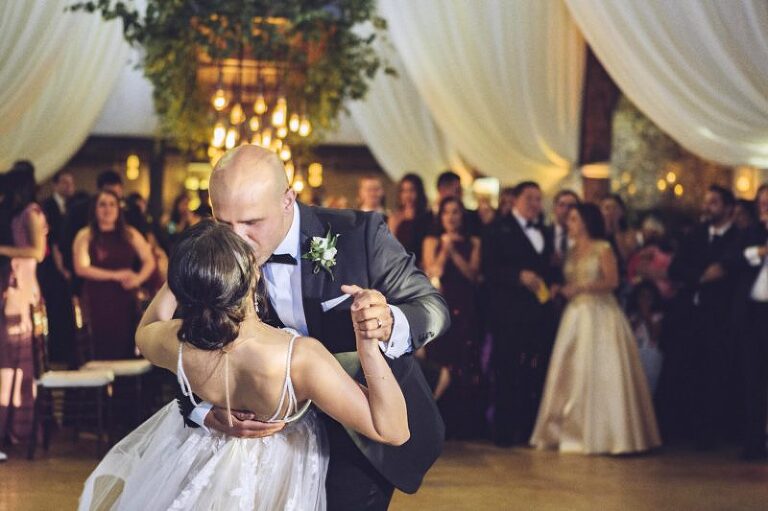 Wedding Planner, Coordinator and Designer – What are the differences?

A wedding planner is essentially the project manager of your dream wedding. They are hired at the beginning of the engagement, or shortly thereafter, to handle all aspects of the planning process, vendor procurement, and wedding logistics with your wedding goals and priorities in mind. A wedding planner will provide education on everything wedding related, such as etiquette protocol, invitations, musical selection, floral support, photography styles, varying levels of catering services, food and wine selection, as well as manage your guest list, organize your RSVPS and provide guests services like hotel courtesy or room blocks and gift bag assembly and delivery. While a wedding planner is involved during the entire (or most of) the wedding planning process, a wedding coordinator assists with the finalization of your wedding plans about 4-6 weeks prior to the big day. Both wedding planners and wedding coordinators design floor plans and write the wedding day timeline, as well as manage the wedding day. Every couple needs a professional wedding coordinator in order for their wedding to be successful; that's the reason most reputable venues require one. 
A wedding designer designs the wedding aesthetic. This includes all of the creative aspects of the wedding design, such as color palette, floral design, invitation design, rental furniture selection and styling, specialty decor procurement, linens, reception stationery, favors, and overall guest experience. If a magazine worthy wedding is your goal, a wedding designer is a must! Featured weddings in well-known wedding blogs or magazines just don't happen. They are carefully curated and orchestrated with numerous moving parts and constant communication between the designer, multiple vendors, and the lead photographer. Many wedding planners are also wedding designers, however this is not always the case.
Here at Volaré, we are design driven logistical gurus that love the entire process. We offer two wedding experiences (To Comfort and To Honour) with design services included. 
Types of Services

Wedding planners may provide three types of wedding planning services, which are defined as: Wedding Management or Coordination (formerly known as Day of Coordination), Partial Planning, and Full Service Planning. While these services may be referred by the same name, they however may be described very differently by each individual wedding planning professional. Some questions to ask are: How long have you been planning weddings? When will you become my wedding coordinator or planner (how many days/months before the wedding)? Will you construct my Wedding Day Timeline? How many wedding planning meetings will we have? How often will you communicate with me by phone and by email? How many hours will you be present on my wedding day and will you be there until the very end? Will you read my contracts and communicate with my vendors to ensure that there are no issues on the day of my wedding? Will you have an assistant on the day of my wedding? How many vendor meetings will you attend? 
The Venue Coordinator

Some venues offer a venue coordinator with the booking of their event space. An venue coordinator should not be confused with a professional wedding coordinator. Because of the tremendous amount of work and time involved in coordinating weddings, no one would ever do it inclusively with a rental fee. Venue coordinators are employed by the venue and their main concerns are sales, safety and compliance. Although they may provide a list of approved vendors, they will not communicate with or confirm your chosen vendors, help you hire needed vendors, read contracts, or implement your wedding vision. They also do not design the floor plan and construct the Wedding Day Timeline; a very crucial plan of action that ensures that your day is flawless. Your hired wedding coordinator or planner however will work collaboratively with the facility's event coordinator, so that you and your vendors are in compliance with the facility's rules and regulations on your big day!
The Wedding Day Timeline

In order for your wedding day to be the day you have always dreamed of, a timeline of the day's events with detailed vendor expectations for all parties involved needs to be prepared. The Wedding Day Timeline provides transparency and will give you peace of mind in knowing that your day will be organized just the way that you have envisioned it. The construction of the Wedding Day Timeline should be initiated and written by the wedding coordinator or planner and approved by you.
In summary, every couple needs a professional wedding coordinator to protect their wedding investment and ensure a successful wedding day. A wedding designer will help you realize your wedding design dreams and provide solutions to make your day as beautiful as it is memorable. If your frontend budget allows for a full service wedding planner, you may find that they eventually pay for themselves by providing vendor discounts and services that allow you find more joy in the planning process as well a pleasant engagement.
Photography | Mario Ballesteros Photography 
Venue | Lost Mission