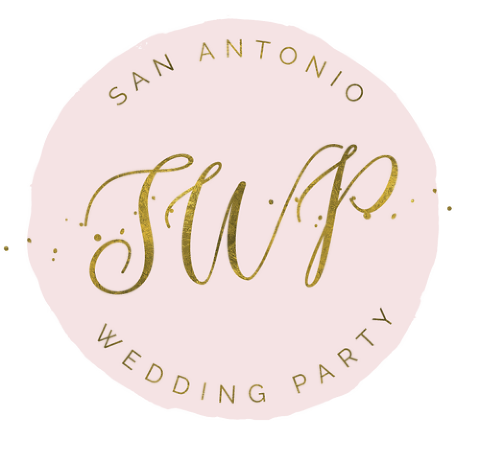 Full Service Volaré Destination Wedding Production
Venue is Booked $5400
Need the Perfect Venue $5900
With the famed San Antonio Riverwalk, our historically rich architecture, Mexican influence, friendly Texan vibe, nearby serene Hill Country landscape, and plethora of fine hotels and restaurants, it is no wonder that San Antonio has become a premier location for destination weddings. Let Volaré lead the way in creating the destination wedding of your dreams! With our knowledge of the rich history of San Antonio and our relationships with the best venues, hotels, and vendors the city has to offer, we will surely exceed your expectations for a weekend to remember!
Wedding Preparation Services
~ Initial Consultation and Wedding Planning Meeting.
~ On retainer to answer wedding related questions. Educational newsletter, PLANNING MATTERS, delivered to your inbox regularly to answer wedding planning and software related questions. 
~Immediate wedding planning, and unlimited wedding planning meetings via Phone, Email, FaceTime or Zoom Available. 
~ Immediate access to Aisle Planner; a cloud-based, professional wedding planning software with collaborative wedding planning tools such as a customizable checklist, synced event calendar, Wedding Day Timeline, guest list, seating chart, vendor contacts, and budgeting/payment software all in one place. The software also includes a state of the art design studio, where we will be able to build inspiration boards and color palettes for your big day.
~ Volare will draft and prepare a customized Wedding Day Timeline, which will include pre-wedding festivities, vendor installations and expectations, the wedding ceremony outline, and the entire wedding reception outline.
~ Budget analysis, development, and management.
Wedding Vendor Services
~ Customized vendor recommendations, schedule vendor appointments, and attend unlimited personal face-to-face vendor meetings with you or for you.
~ Provide up to three (3) quotes from vendors in all vendor categories, as well as negotiate terms and contracts with such vendors.
~ Unlimited vendor relations, communications, email and phone meetings.
~ Read vendor contracts and confirm vendors prior to the wedding to ensure proper set-up of their services, as well as provide information regarding final guest count and venue compliance.
~ Coordinate the hotel accommodations and room blocks for out-of-town guests, and include such information on the wedding website.
~ Coordinate, hire, and supervise additional staff needed to accomplish wedding logistics goals.
Wedding Design Services
~ Collaborate with client and chosen vendors to create the design plan for the wedding ceremony, cocktail hour, and reception, including: color, theme, furniture rental, decor, floral design, linen choices, ceremony seating design, floor plan design, and lighting design.
Wedding Rehearsal Services
~ Attend and lead the wedding rehearsal, in collaboration with the officiant, while including seating protocol with the ushers, family seating, and wedding party expectations for the prelude, processional, ceremony and recessional.
~ Receive all personal items and decor for ceremony and reception set-up prior to wedding day.
Wedding Day  Services
~ Two (2) wedding planning professionals present on your wedding day.
~ Serve as a vendor and on-site coordinator liaison, as well as your vendors' point of contact on your wedding day, so that you and your family may relax and enjoy your big day!
~ Distribute final payments and gratuities to vendors on your wedding day.
~ Distribute flowers to wedding party, pin on boutonnières and corsages, as well as transport altar florals to wedding reception site, if repurposed after family formals.
~ Assist guests as needed at the ceremony, and with finding their table or seat at the reception.
~ Facilitate the design of the ceremony site by overseeing the placement of altar florals, pew florals, and other special décor. Facilitate the design of the pre-function area by setting up gift table, sign-in table, escort card table, memory table, and other special décor for cocktail hour. Facilitate the design of the wedding reception site by overseeing installations, maintaining proper lighting and ensuring that décor, centerpieces, and votives are accurately placed on the tables and include the correct table cards, place cards, number of chairs, favors, etc.
~ Direct the flow of the ceremony according to the W​ edding Day Timeline​, by communicating with ushers and properly cuing the wedding party, officiant, and ceremony musicians.
~ Direct the flow of the reception according to the W​ edding Day Timeline​ and maintain constant communication with the entertainment emcee and photographer, in order to ensure the proper pace for all aspects of the evening, such as bridal party introductions, newlywed introduction, first dance, father-bride dance, mother-groom dance, wedding blessing, dinner, cake cutting, toasts, bouquet and garter toss, departure dance, and newlywed send off.
~ Maintain the gift table by taping loose cards to gifts, and hand delivering the cards to a designated person or area after the wedding reception.
~ Box top layer of wedding cake, wash and pack toasting flutes, cake knife and server, as well as pack all decor, personal items and gifts belonging to you and coordinate with designated family member(s) at the end of the evening, as well as return cake stand to baker, if one has been rented.
This package requires a signed contract 210 days prior to your wedding day; depending on availability. 
Additional A la Carte Services Available To Add
~ Rehearsal Dinner Coordination
~ Wedding Favor Assembly & Gift Bag Assembly and Delivery
~ Wedding Invitations Services (Delivery to/from Calligrapher & Stuffing and Mailing)
~ RSVP & Meal Selection Tracking
~ Wedding Website Design & Maintenance
To learn more about this wedding planning and coordination package, please call/text 210-749-5004 or email us today to schedule a complimentary wedding planning consultation.