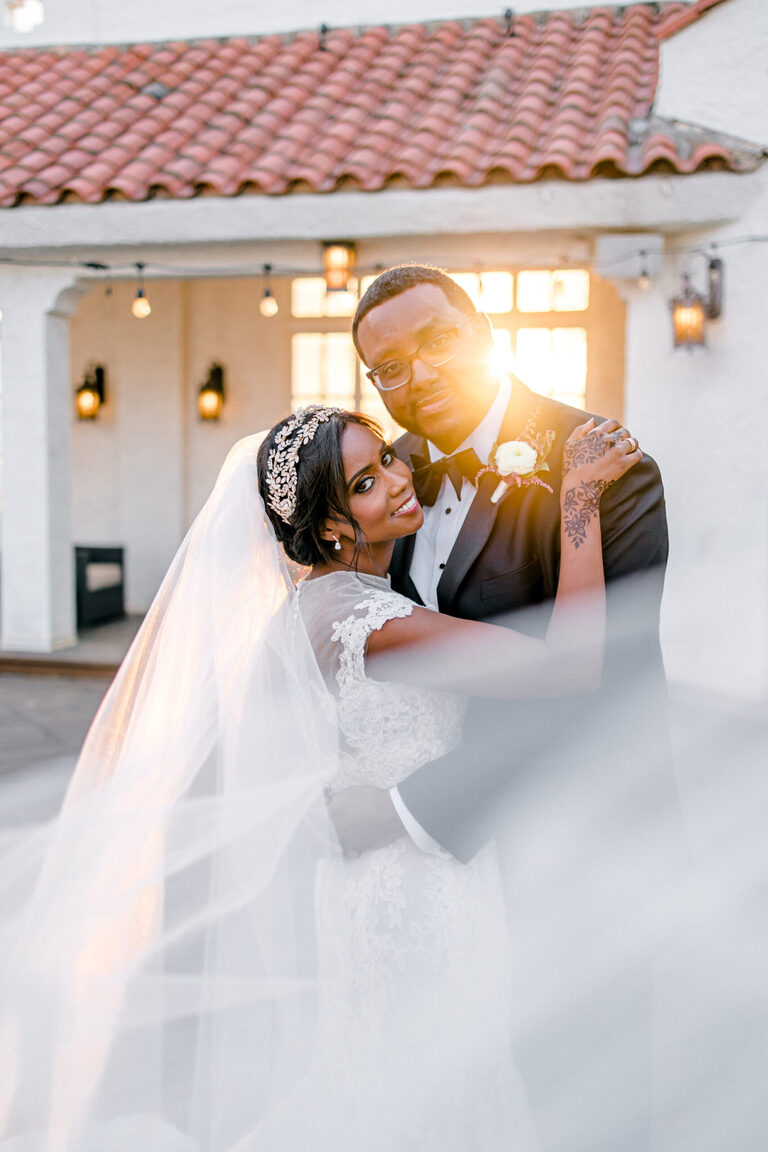 Amanda and Mihyar chose the St. Anthony Hotel for their traditional Sudanese wedding ceremony and American wedding celebration, as the hotel offered a timeless, elegant ambience that would complement both experiences. Contrary to the American tradition, the Sudanese wedding ceremony occurs after dinner, so Amanda began in a long silhouette of pure white lace and a delicate rose gold headpiece.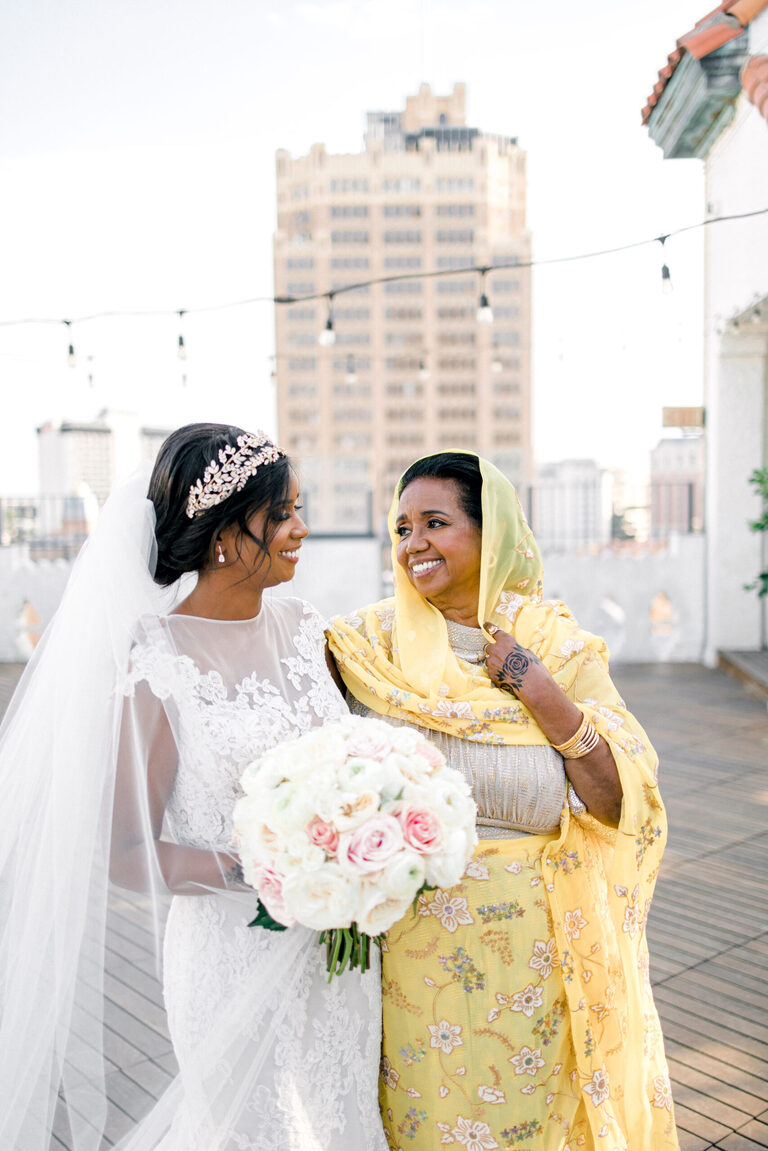 Their love story drew us closer to a soft, romantic aesthetic. Various hues of blush, pinks, and neutral toned florals with touches of gold were chosen for the color palette.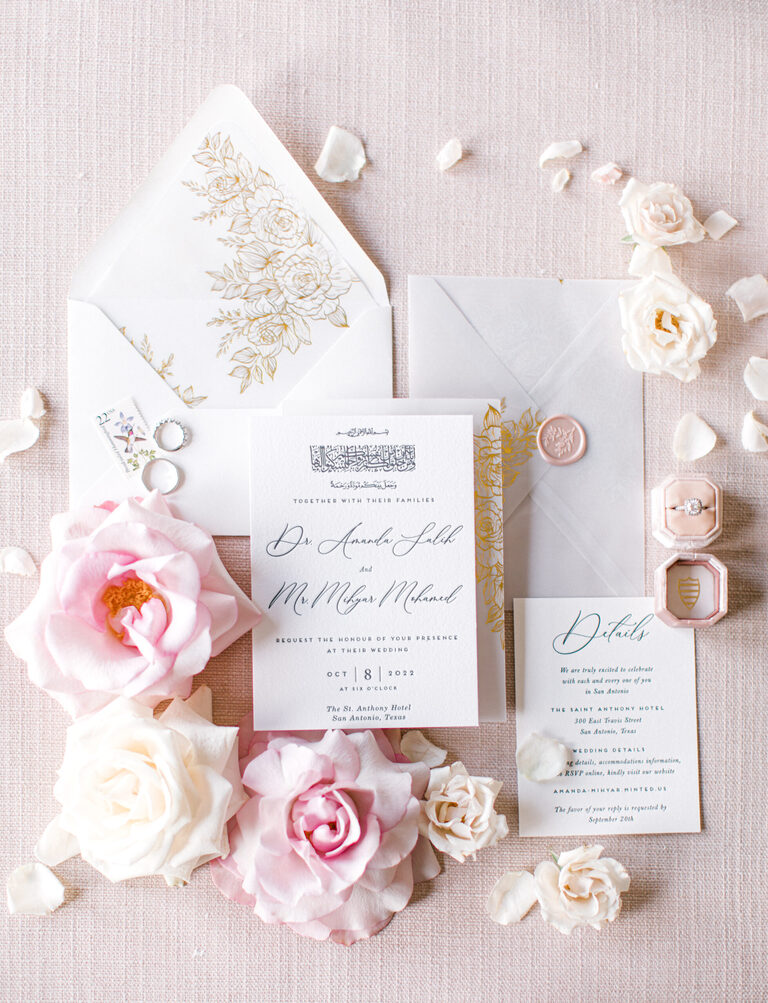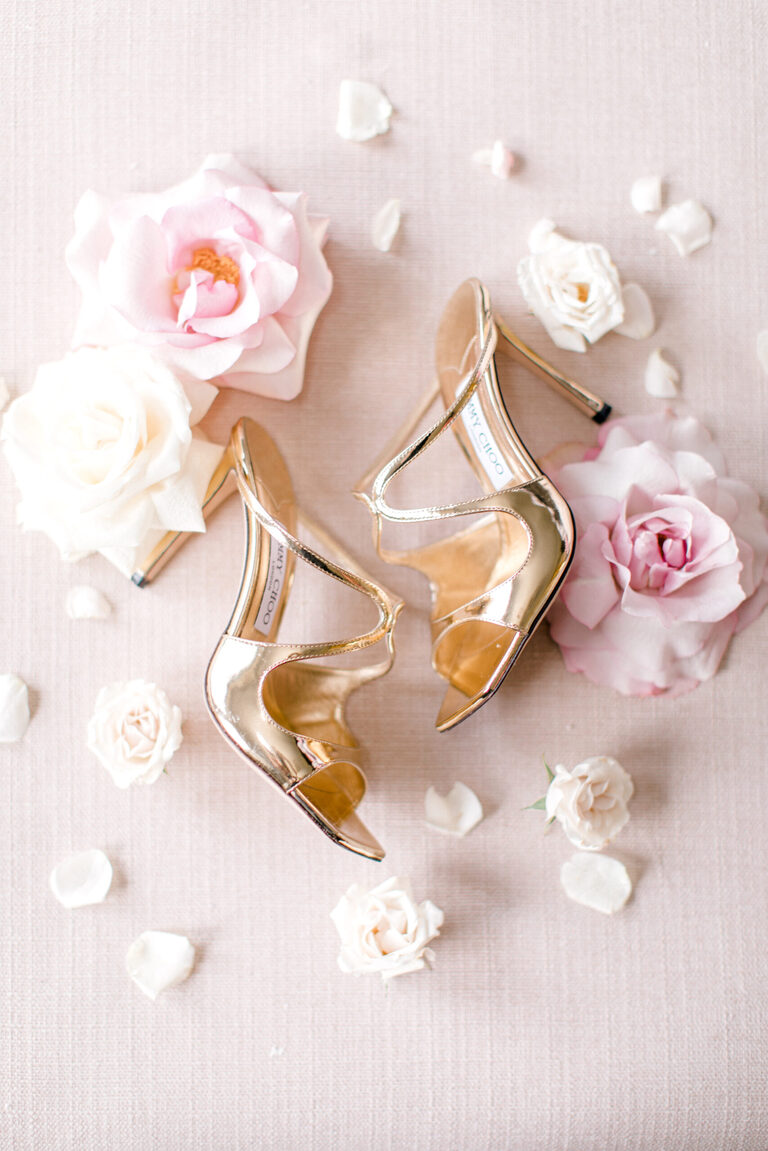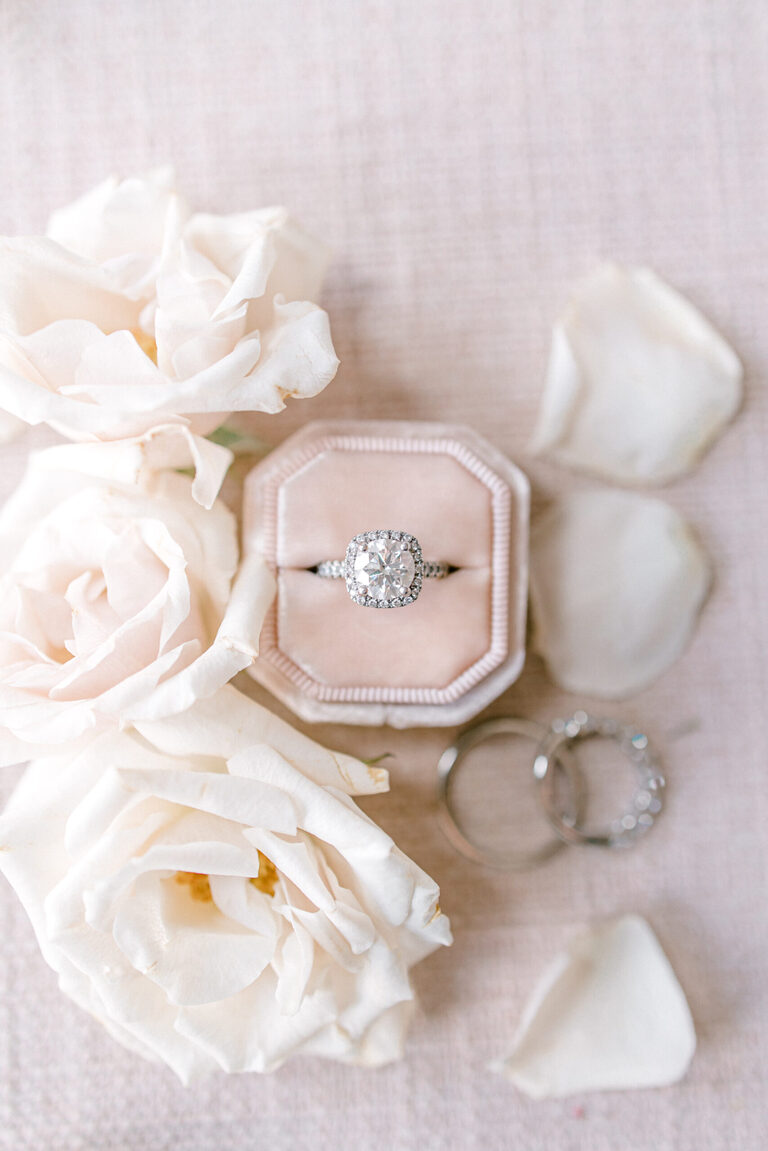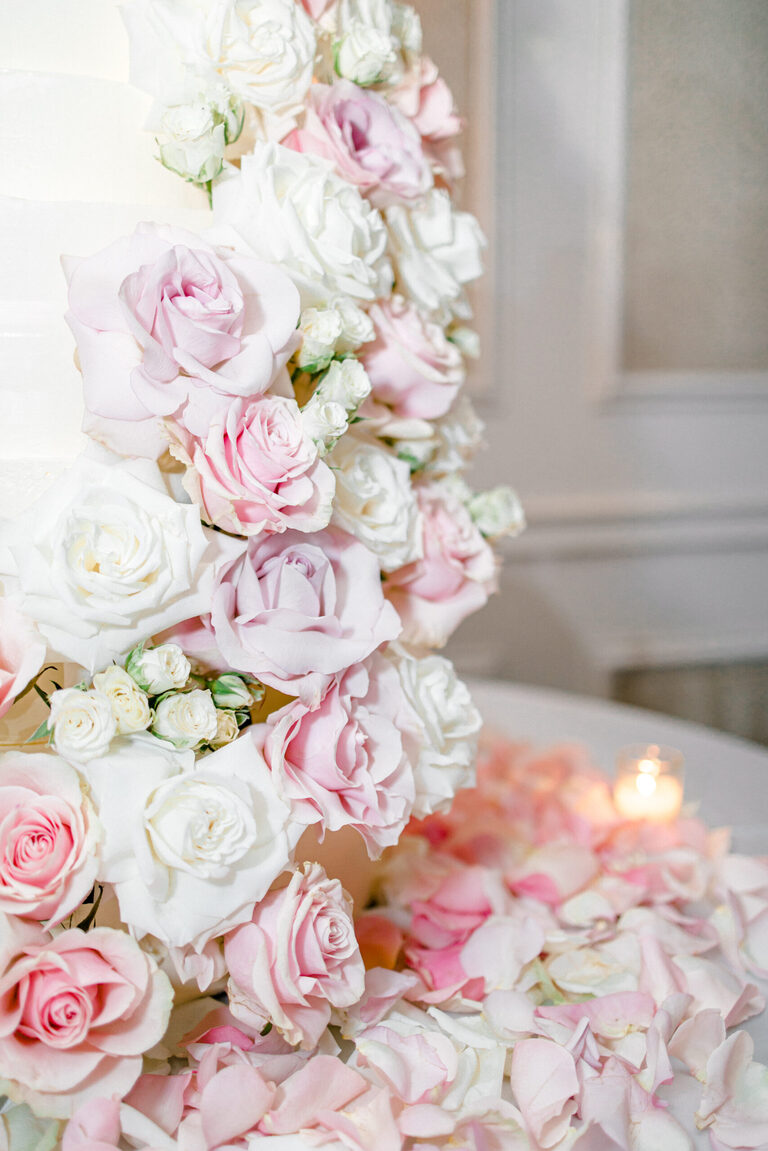 We wished for a "Wow Factor" cake, so we called in Adesuwa Elaiho of Asukar to create a 4.5 ft tall masterpiece that did not disappoint. Additionally, the flavors were jaw-droppinly rich carrot and pistachio cakes with cream cheese filling.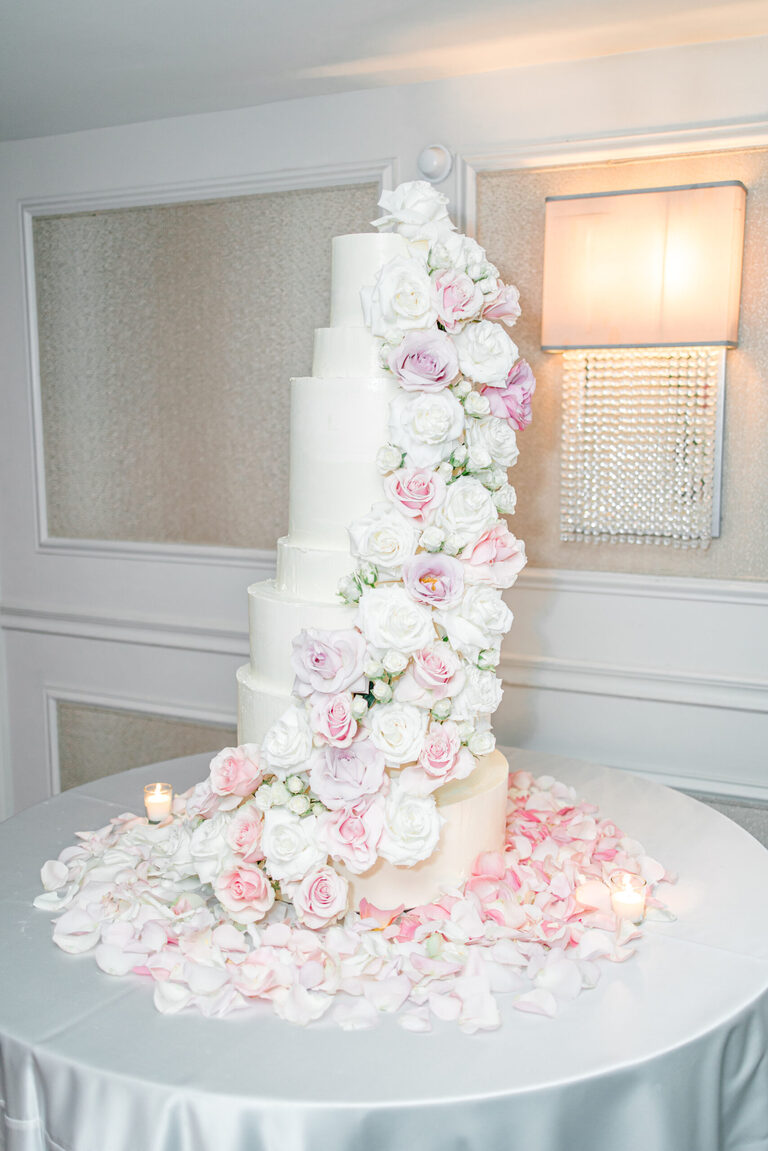 The rooftop terrace at the St. Anthony allowed for an ideal location for the couple's first look, and the gentle breeze offered perfect moments for Amanda's veil to have a stage of its own.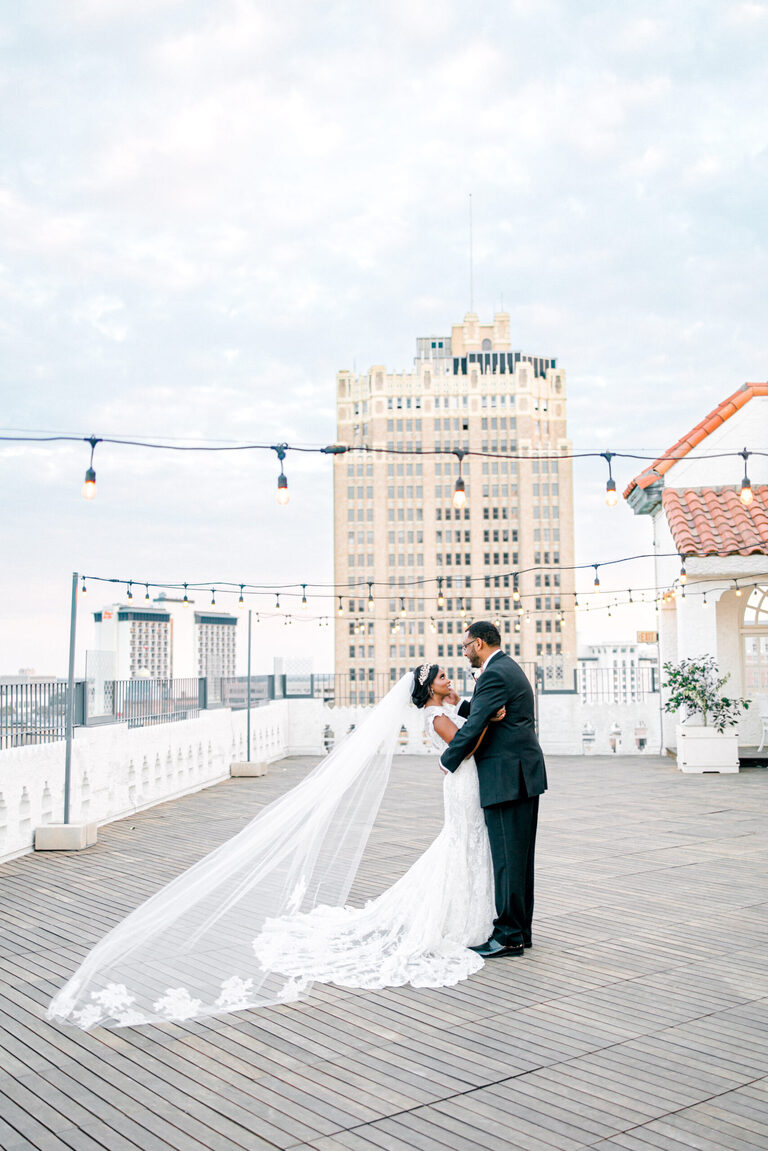 After the first look, the couple enjoyed having a first look of the Anacacho Ballroom, so they could be the first to see how their wedding vision came to life.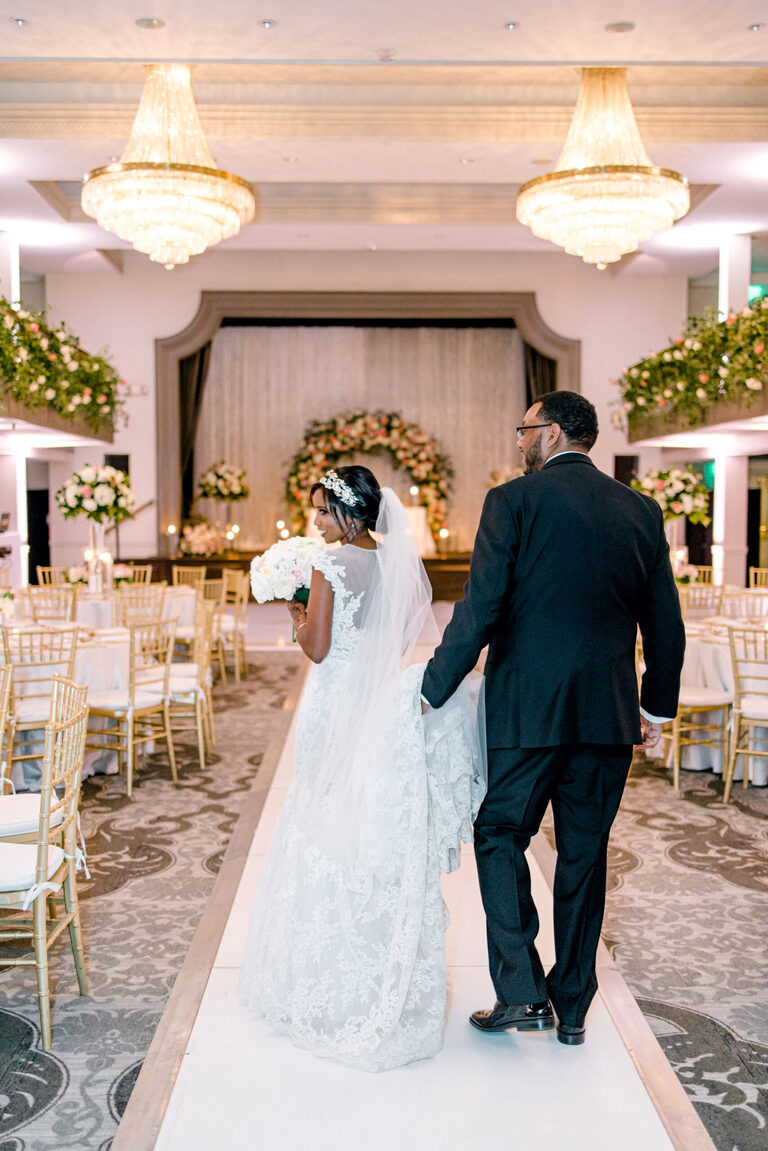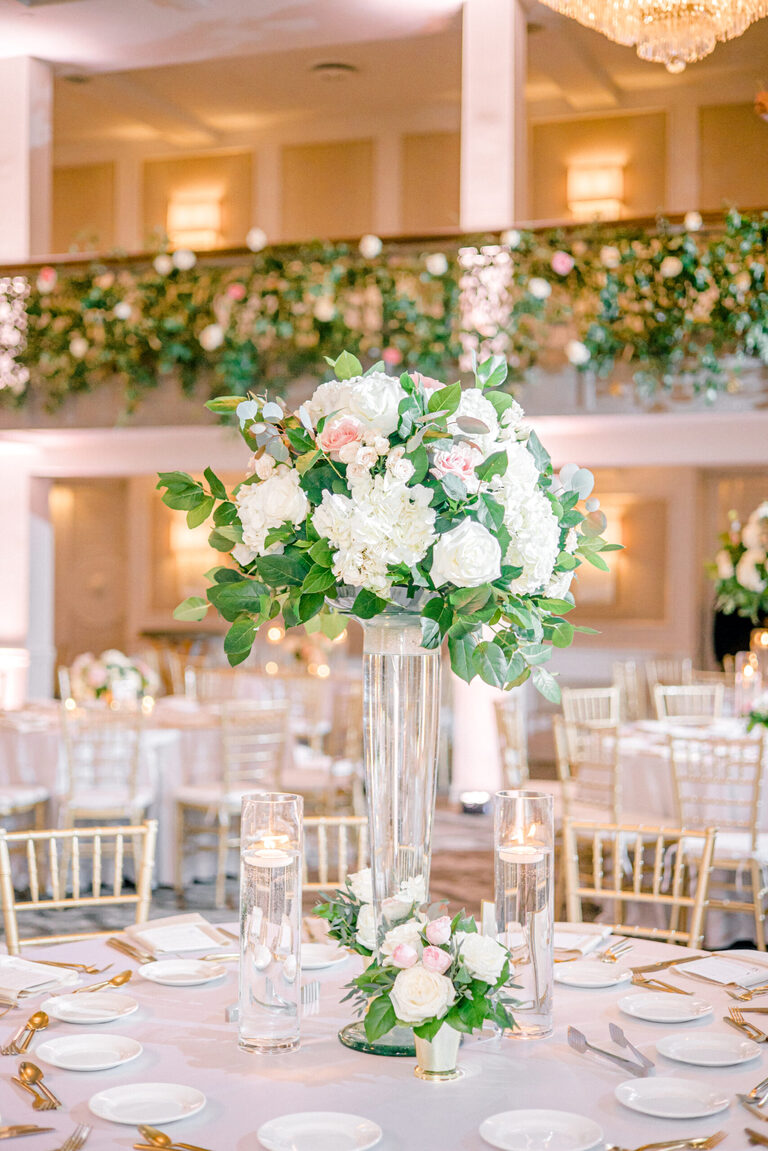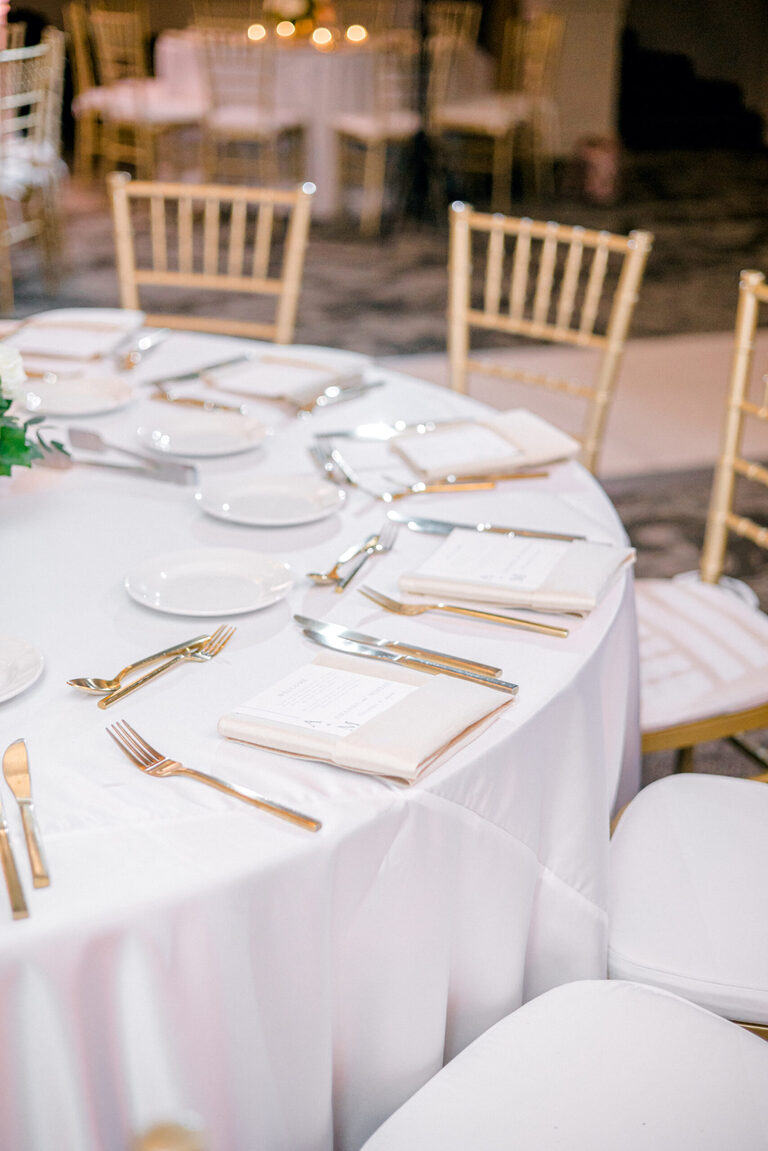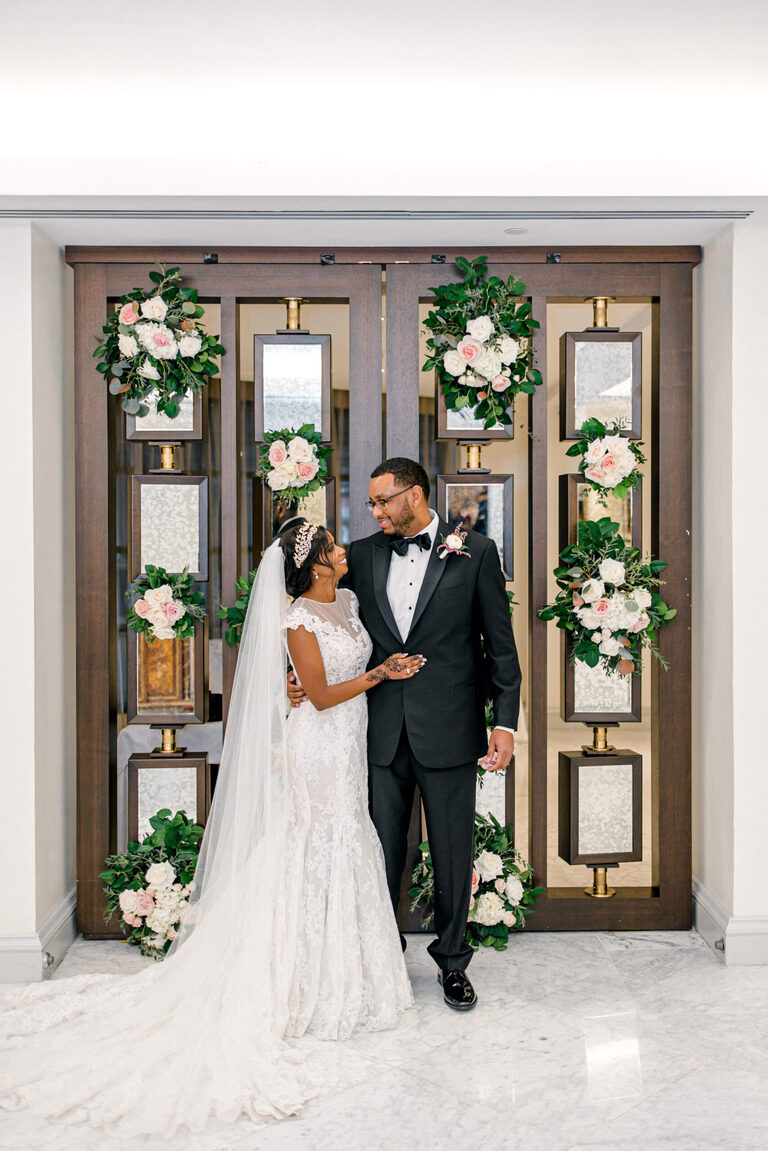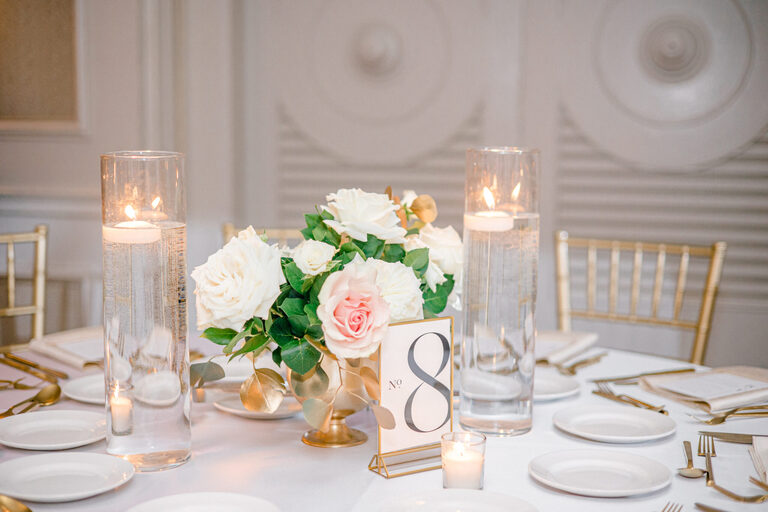 And what a sight it was to behold, as 260 wedding guests looked on when the couple entered the room for their long awaited first dance and dinner reception.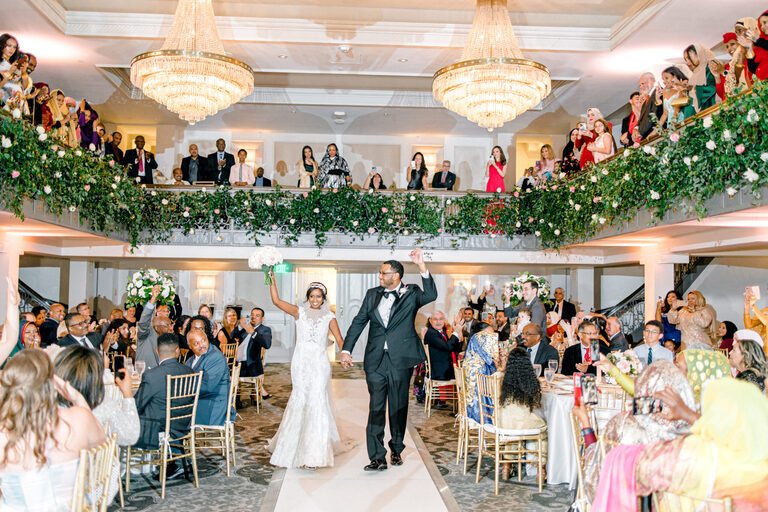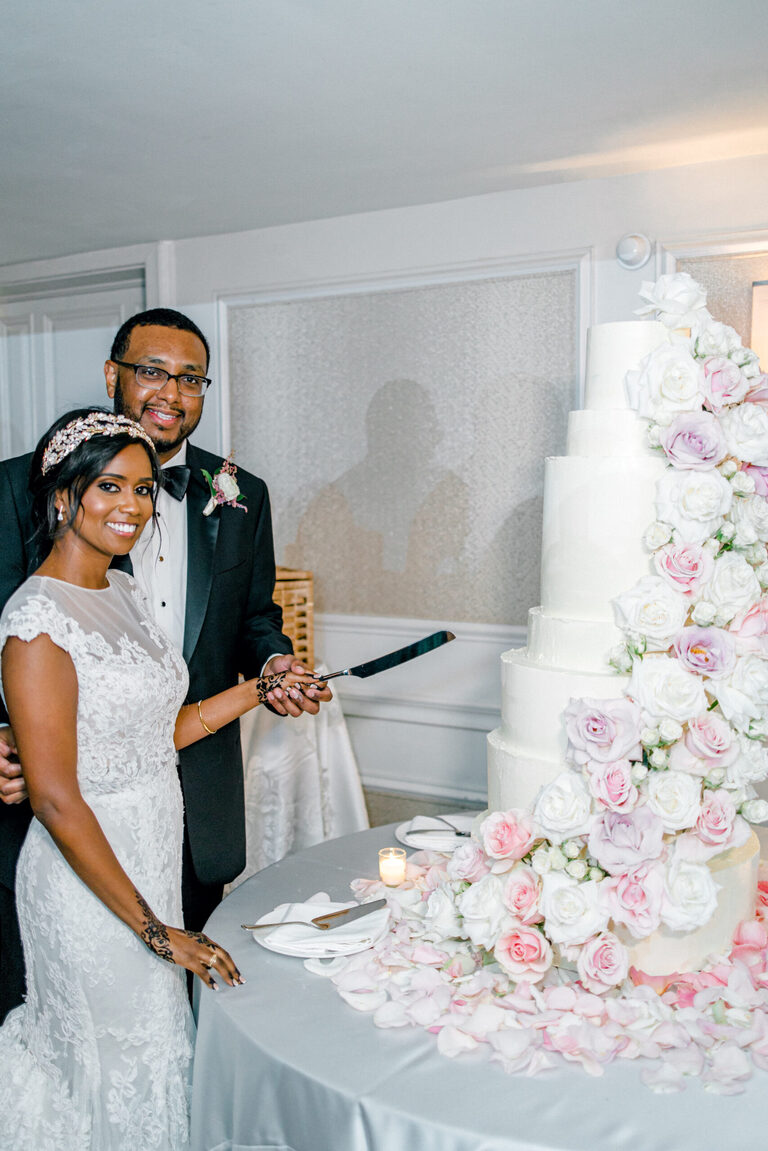 After dinner, Amanda and Mihyar dressed in their traditional Sudanese wedding attire and prepared for Jirtig. Elder women offered various ceremonial gifts of jewelry and perfumes to the couple. They spent the remainder of the evening graciously greeting each of their guests individually as a special guest singer, Jabrallah, created an energetic musical crescendo.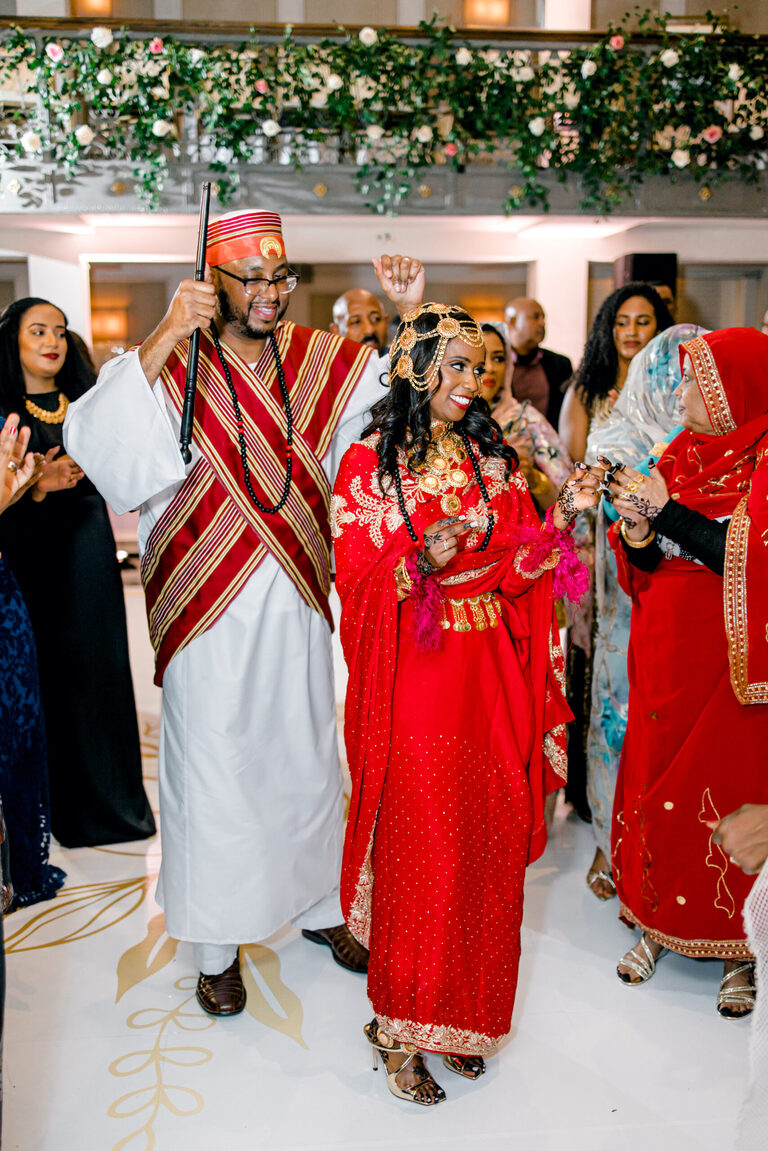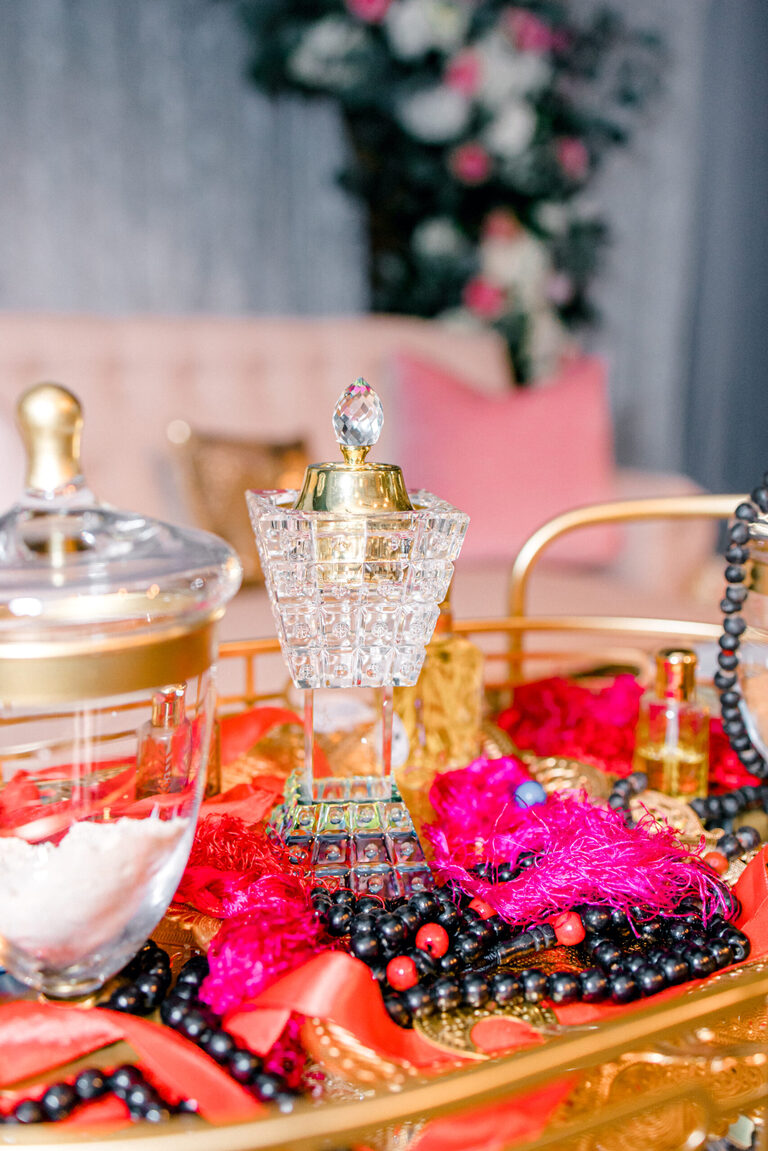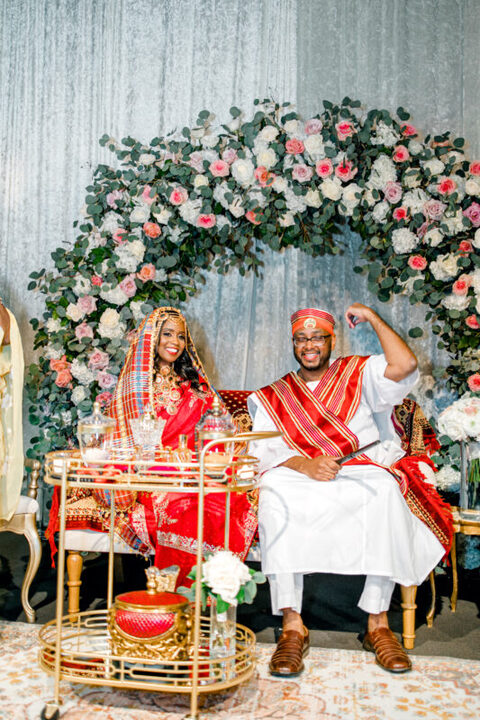 Thank you, Amanda and Mihyar, for allowing us the opportunity to serve you and be a part of this magical experience. We wish you a lifetime of happiness, joy, and peace.
The St. Anthony Hotel
300 East Travis Street
San Antonio, Texas
Photography | Allison Jeffers Photography
Full Service Planning & Design | VOLARE Planning & Design
Cake Design | Asukar
Catering & Bar | The St. Anthony Hotel
Cinematography | Bell Videography
Coffee Bar | Creature Coffee
Dance Floor | Inkredible Dance Floors
DJ & Lighting | Wow Events Houston – DJ Rami
Floral Design | DeVinnie's Floristry
Hair  | Veil Artistry
Invitation Suite | Minted
Lounge Rentals | Rustic Romance Rentals
Makeup | Fifi Tesfatsion
Musical Entertainment | جبرالله ميوزك Jabrallah
Reception Stationery | VOLARE Planning & Design
Tabletop Rentals | Peerless Events & Tents